If you are currently a Supplier who uses Stream to receive orders, and you have agencies on the MarketTime platform who you wish to have orders delivered to Stream, the information below will be helpful for you to make that decision.
The four points below are things you must understand and acknowledge before we enable order delivery from MarketTime to Stream.
1. Enabling delivery to Stream is immediate, and NOT retroactive; it only affects orders going forward.
No past orders will flow into Stream.
2. Be sure you've wrapped up any order management or credit card retrieval before allowing us to make this switch. Once delivery to Stream is enabled, access to previous orders in MarketTime (including any credit card tokens) will not be accessible and will only be viewable on the Orders screen.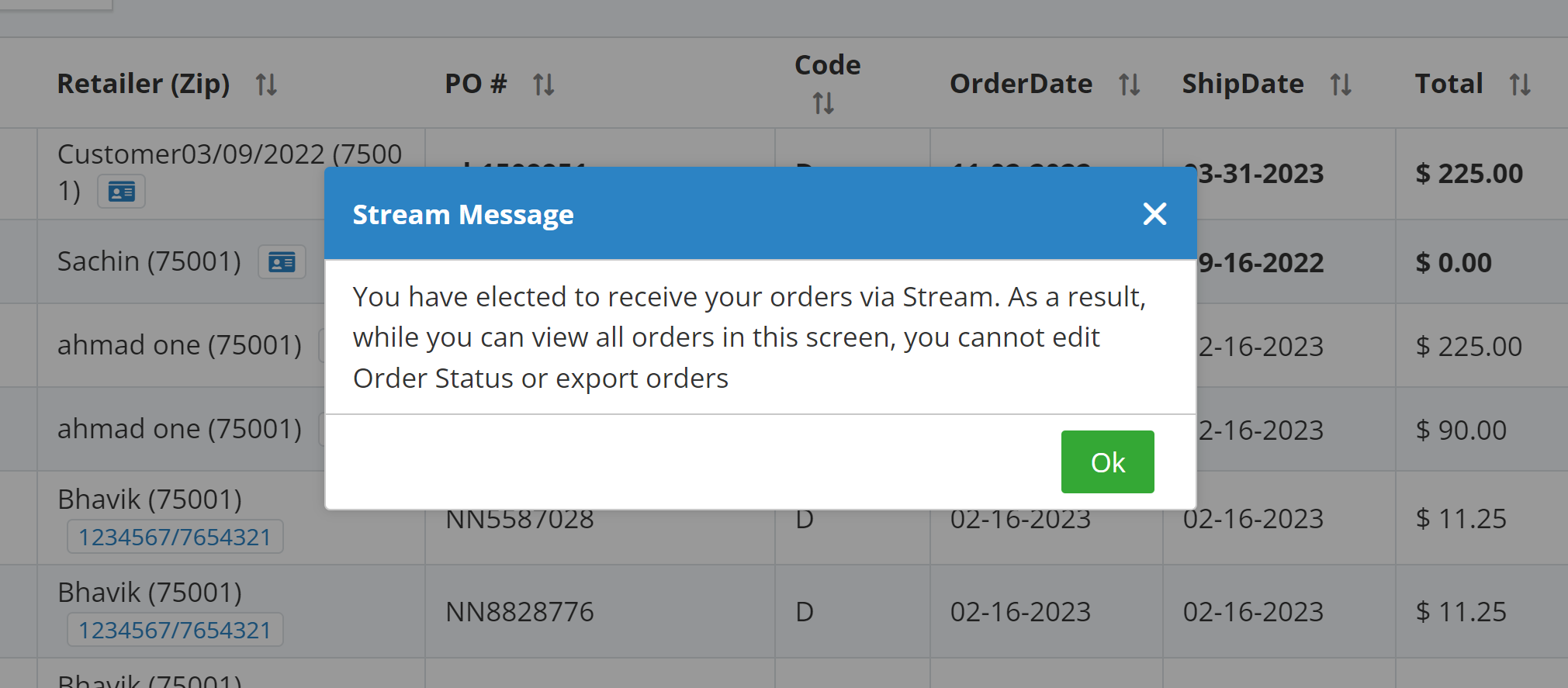 You may use the Go to Stream button to navigate to Stream to retrieve your orders: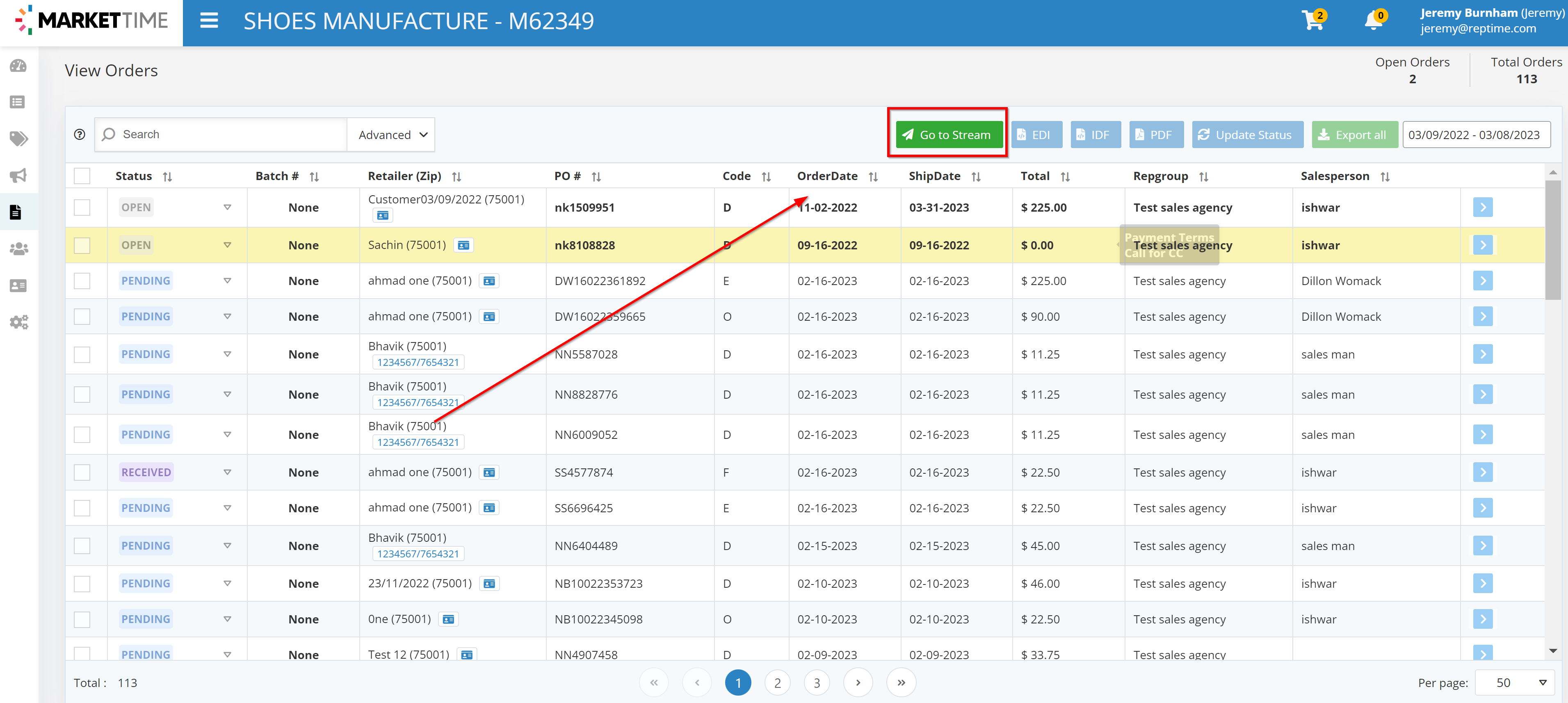 3. If you're using a specific Credit Card Gateway in Stream, this will be applied to all future orders that originate from MarketTime agencies.
4. If you use Promotion Codes, they will not currently flow into Stream as Brandwise orders do. They will be in the Notes section of the order, as MarketTime does not support Promotion Codes as this time.
While the actual switch to Stream delivery is quick, It's highly recommended to schedule this switch with us to allow your team time to retrieve any lingering MarketTime orders.
Please reach out to sales@markettime.com for more information.