To send diagnostics from your iPad please follow the steps below.
This will assist our Developers to find the root cause of the issue.
In the Options tab (bottom right), scroll to the bottom and tap Send Diagnostics (in the Customer Support section).

Then tap Confirm and log out of the app. 

Relaunch and login to the app and the screen will say "Gathering Diagnostics", then "Uploading Diagnostics". 
This will take around 5-10 minutes to complete on your iPad. 
Send diagnostics section will be located at the bottom of the Options page. (in the Customer Support section)
Once you select the send diagnostics a pop up will appear and you will select; CONFIRM.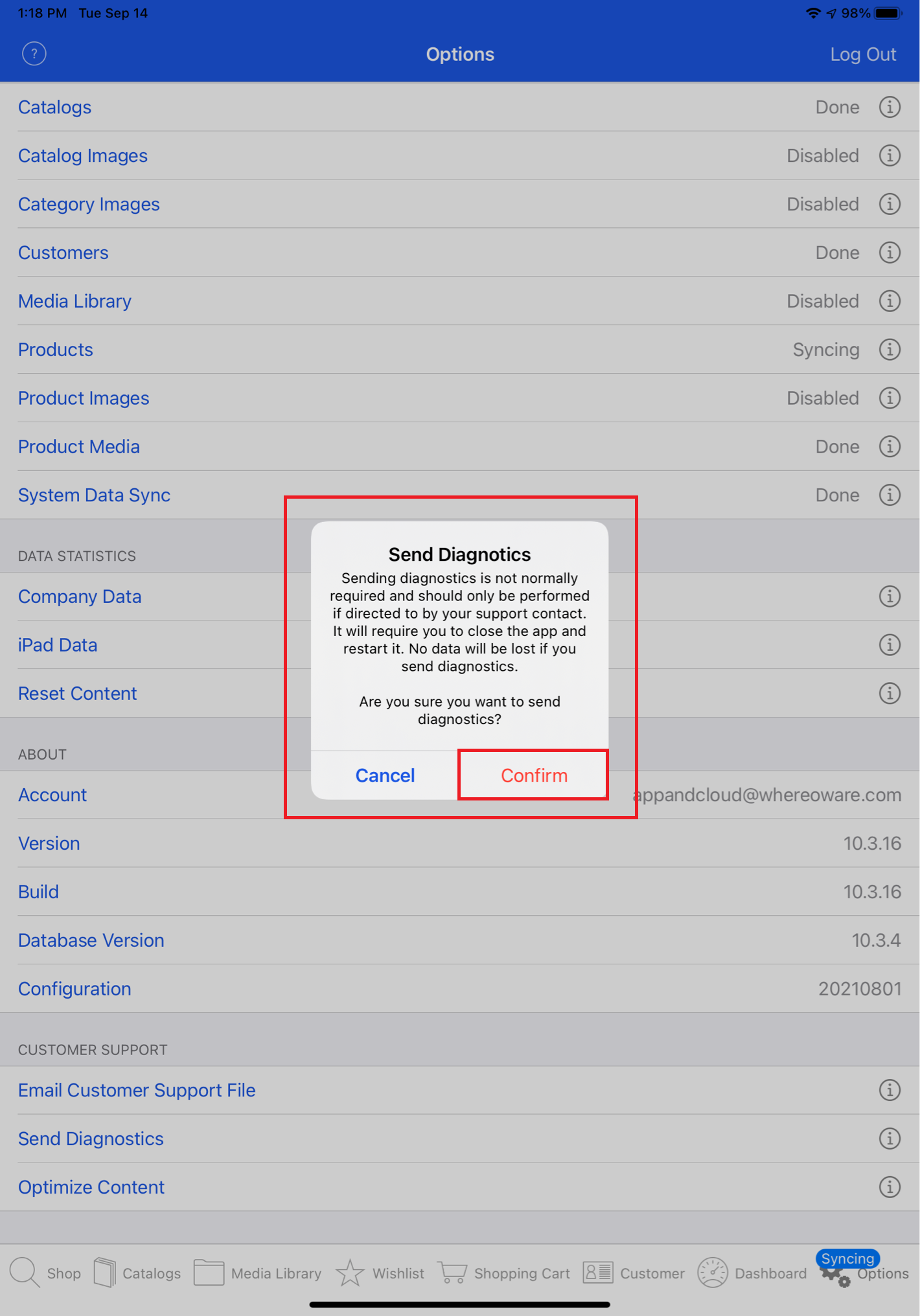 After selecting confirm, you will see a confirmation pop up that will provide instructions to fully close out your app and logging back in.
To minimize and fully close the app follow the steps below.
From the Home Screen, swipe up from the bottom of the screen and pause in the middle of the screen.

Then, swipe up on the app's preview to close the app.

Have a home button? Double tap the home button.