When placing an order for a Manufacturer who utilizes mtCharge, the process is no different than those who don't, which makes it easier for Salespeople and Retailers.
---

When placing an order for your customers, there is no difference in how MarketTime functions when adding payment terms for a Manufacturer who utilized mtCharge for payment processing.

When finalizing an order, choose the appropriate payment term that's available for your selection: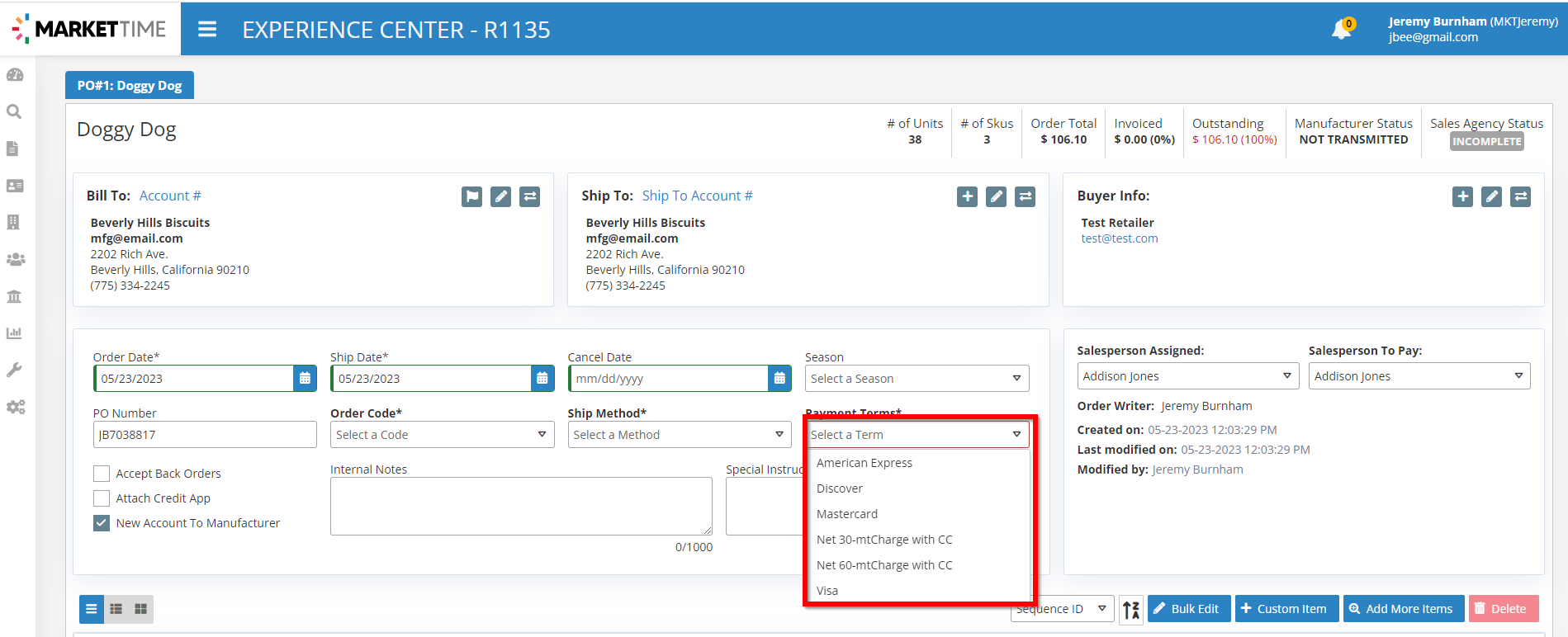 Choosing a Credit Card option will see you adding the CC into MarketTime so it's saved securely for the Manufacturer to process payments with.

Choosing a Net Term with mtCharge allows the Manufacturer to schedule automatic processing of the order 30/60/90/etc. days from when they choose to do so, offering actual Net Terms without the need to remember to charge the card.