MarketTime has two types of Categories; B2B Categories, and Manufacturer Categories (Formally known as "Manufacturer Collections".) This article should help you decide which you need to use!
---
What you'll learn
What are B2B Categories?
What are Manufacturer Categories?
How do I import these categories for my Sales Agencies to use in MarketTime?
---
TABLE OF CONTENTS
---
Our latest Item Import Template may be found HERE
What are B2B Categories?
B2B Item Categories are a preset list of categories chosen by each Sales Agency. You must follow the Category hierarchy that is established by the Sales Agency. These will be imported on a separate spreadsheet file with only the Item Number and the Category for the Product.
On the Import/Export Screen in MarketTime, You can preview this hierarchy with the Category Tree button next to the Sales Agency's name, shown below: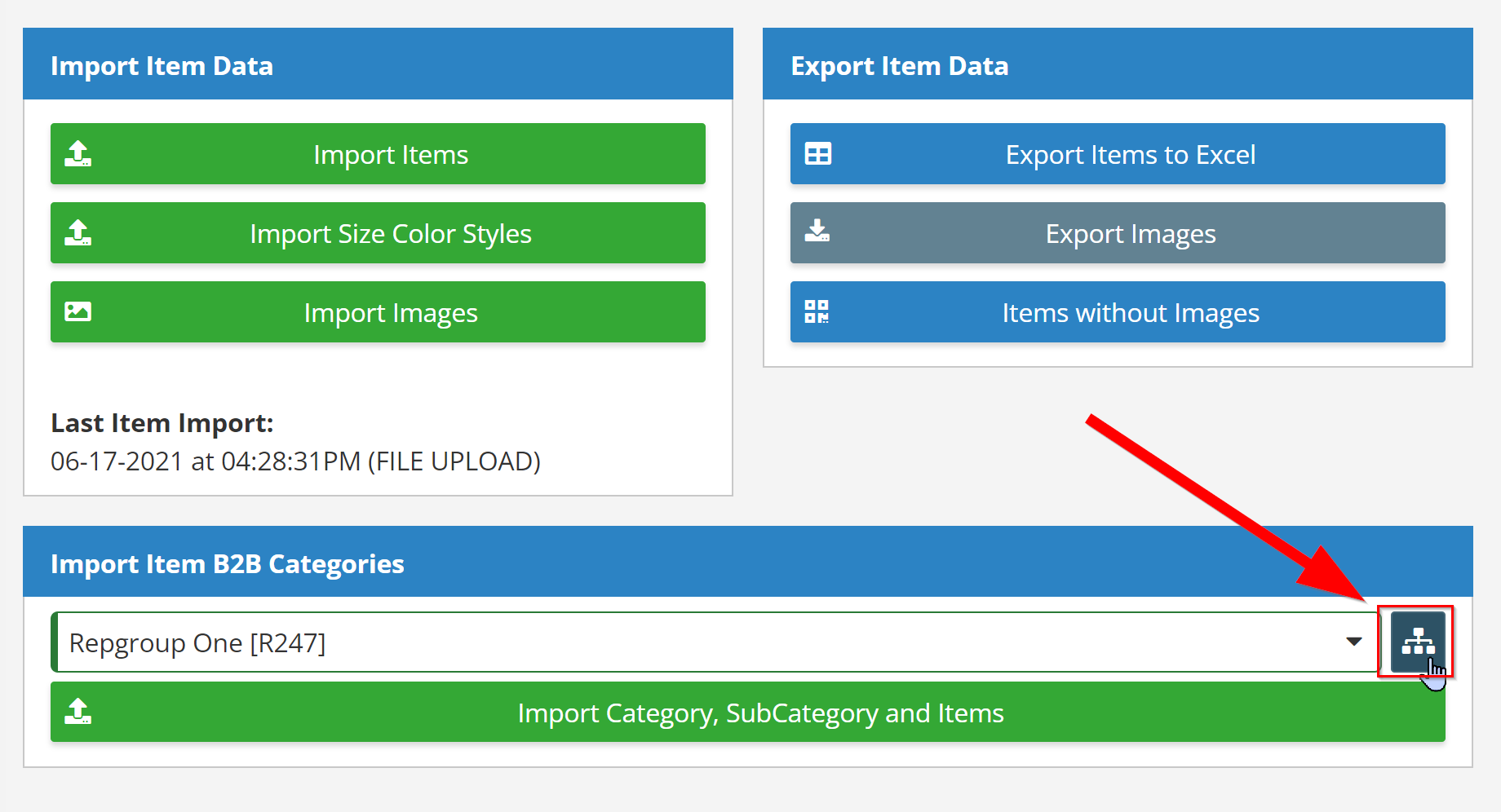 Using the Category Tree button, You can quickly view the Agencies accepted Categories and their SubCategories. You can also use the "Export" button in the top right corner of your screen to export these categories to a Spreadsheet file.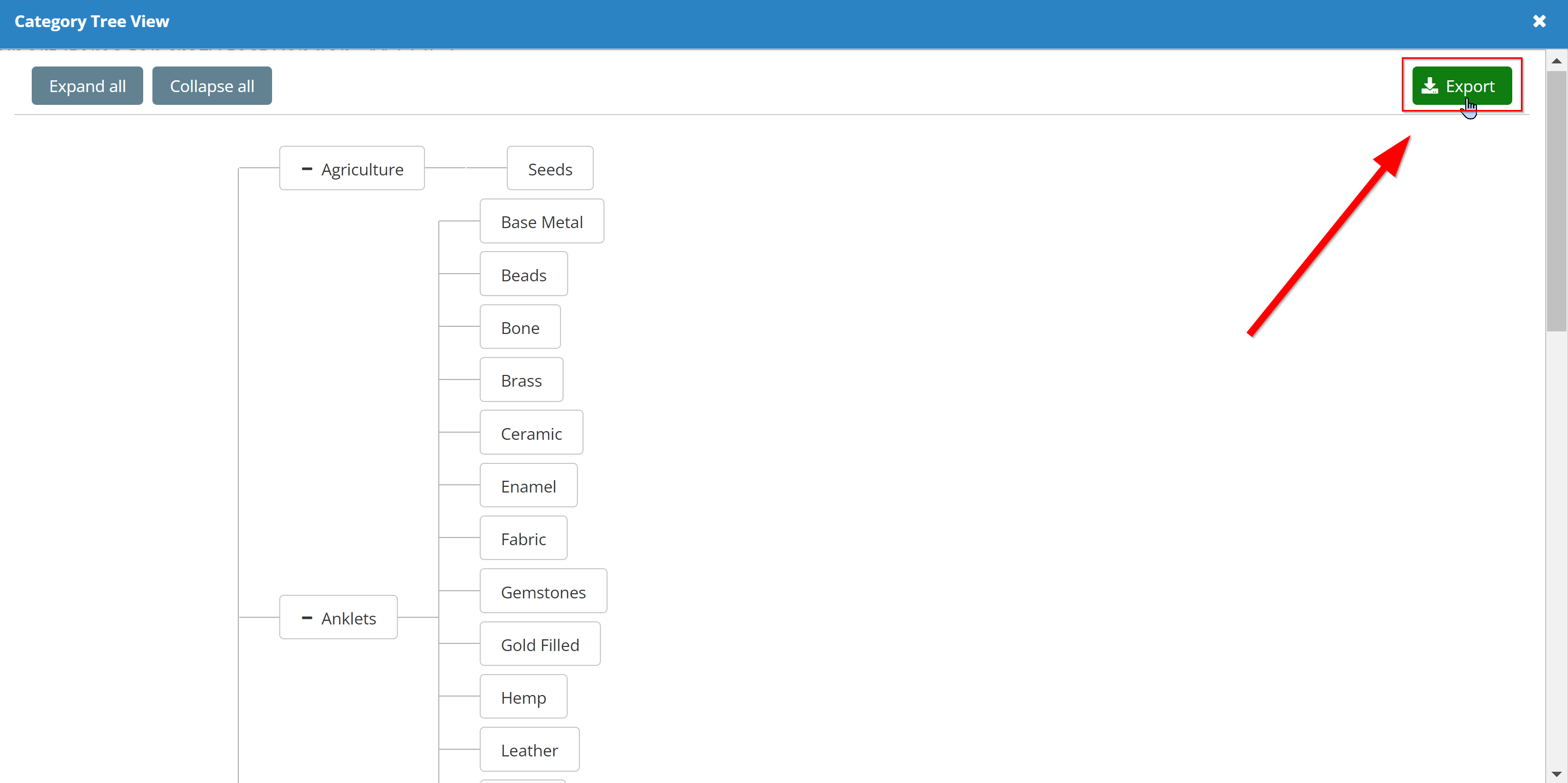 Exporting these categories is a great way to have a list of categories that you can quickly copy to your original product file. Keeping the correct categories and their respective Item Number column is the quickest way to build a Categories import file in MarketTime
You can refer to our item import template at the top of this article and navigate to the "B2B Categories" tab for an example of how to structure your excel sheet.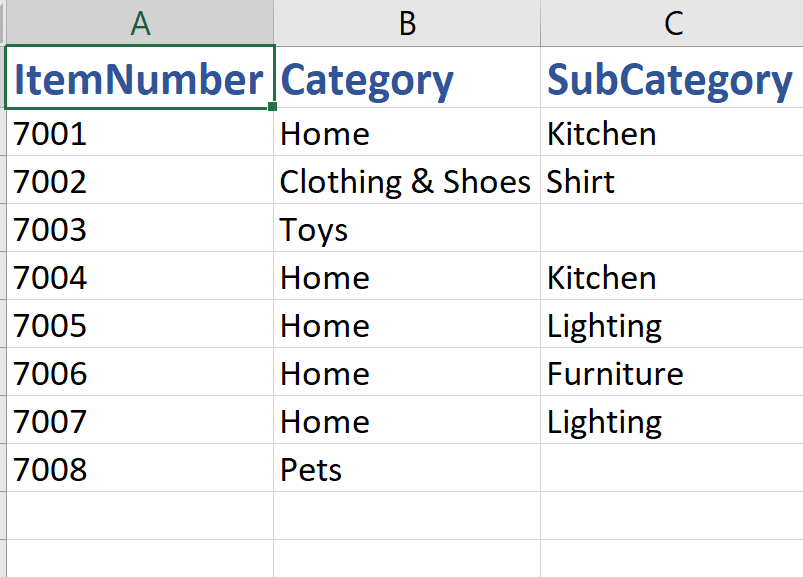 ---
What Are Manufacturer Categories?
Manufacturer Categories are used to create custom categories that are unique to your manufacturer. You can put any alphanumeric value in this field and create a hierarchy of up to 3 levels of categories. "MFRCategory1" will be the first group of categories displayed, and "MFRCategory2" would be the level to follow.
Manufacturer Categories can still be listed on the B2B site -- however, they are only available when shopping for your manufacturer specifically, as they are unique to your brand.
Importing Manufacturer Categories
Using the following columns during your normal item import, you may label your items with custom categories to be used during order entry.
MFRCategory 1, MFRCategory 2, MFRCategory 3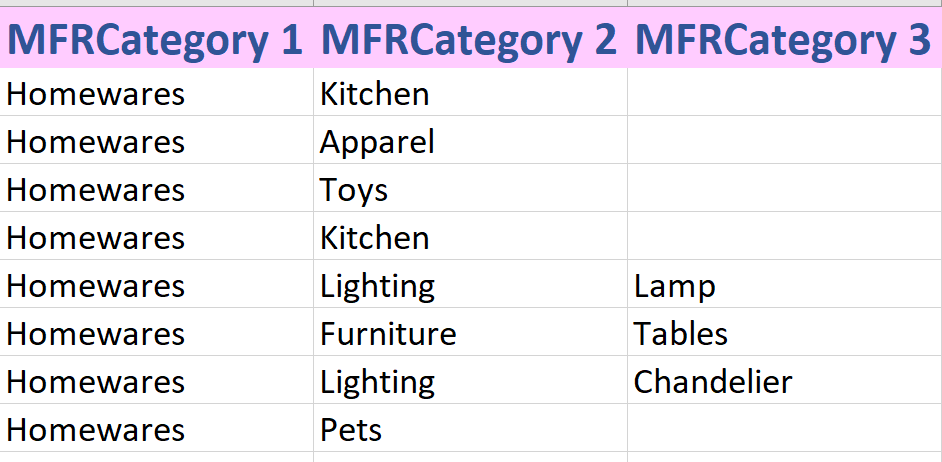 After your items have been imported successfully, you will see these reflected during Order Entry.
---