While on the road or mobile, there may be times you'd like to view past orders you've written. The MarketTime app allows you to download any given order from any of your customers to view, edit, or duplicate as needed.
---
What you'll learn
How to download orders from MarketTime into your app
---
This feature is found on the Order History screen, using the Cloud Orders button at the top of the screen: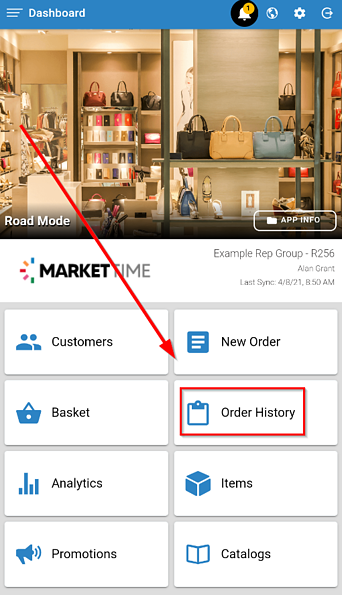 You may use the Search field to search by Customer Name, PO, etc. to find the orders you'd like to download.
To download an order, simply tap on the "cloud" icon next to the desired order to do so.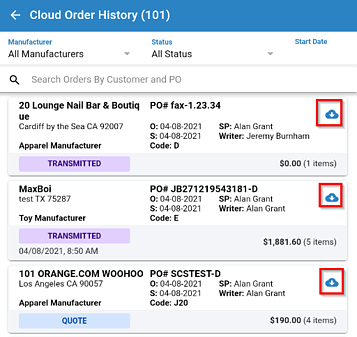 To download multiple orders, long-press on an order, then tap additional orders to select, and use the Download button at the top of the screen.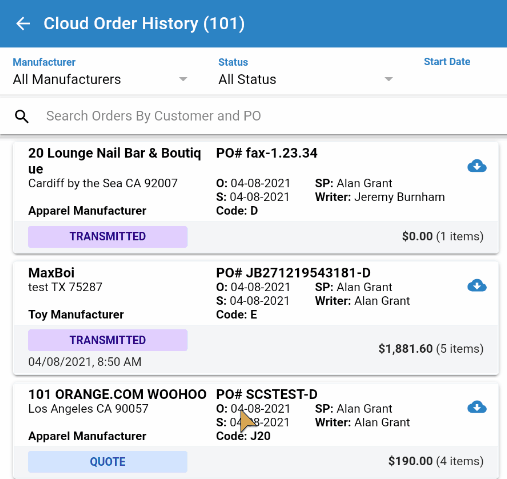 If an order has already be downloaded to the device, a "pencil" icon will appear instead of the "cloud", which allows you to edit the order.
Deleting an order on the device will also delete the order in MarketTime, do so with caution!