For those of your sales agencies that use MarketTime's B2B e-commerce website feature, you may choose to set some Top Items to appear front and center when a retailer shops your brand.
---
What you'll learn
How to set your Top Items
---
If your items are being displayed within a Sales Agency's MarketTime B2B Website, you have the ability to set some of your items as Top Items, which appear front-and-center when a customer is browsing your items.
This can be managed on the Top Items tab on the Manage Company screen.

Begin by searching for and selecting items you wish to appear as your Top Items using the options on the right side of the tab: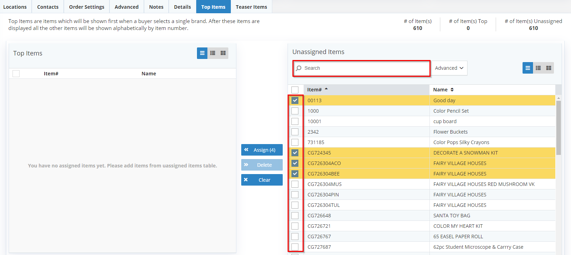 Once you've selected your desired items, click the Assign button in the middle to finish the process.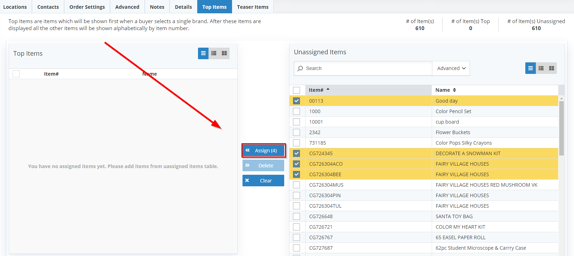 This process may be reversed (using the Delete button) to un-assign items from the Top Items, so you may add others as needed.
Items you've selected will now appear on the left side of the screen, and buyers will see these items first when browsing your items.