The article below will provide guidance on printing barcodes from Play for iPad. To begin, tap Present Products from the Welcome screen: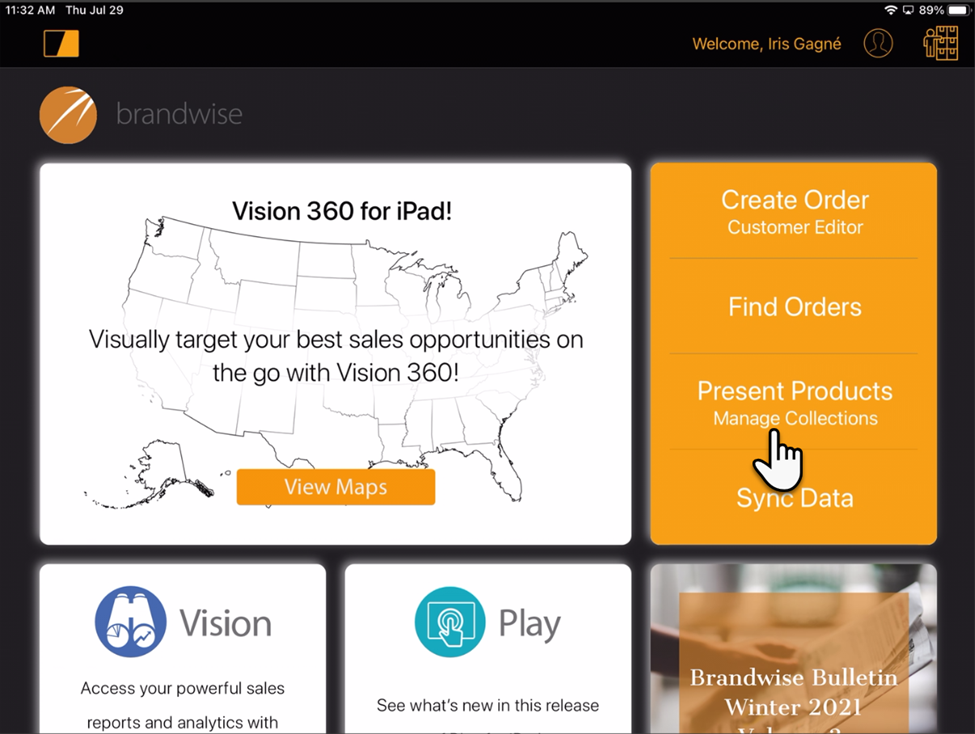 You can create labels for an entire brand or for specific products. If you'd prefer to create labels for specific products, skip to Section 2.
Section 1: Print Labels for an Entire Brand
To begin, tap the Search icon: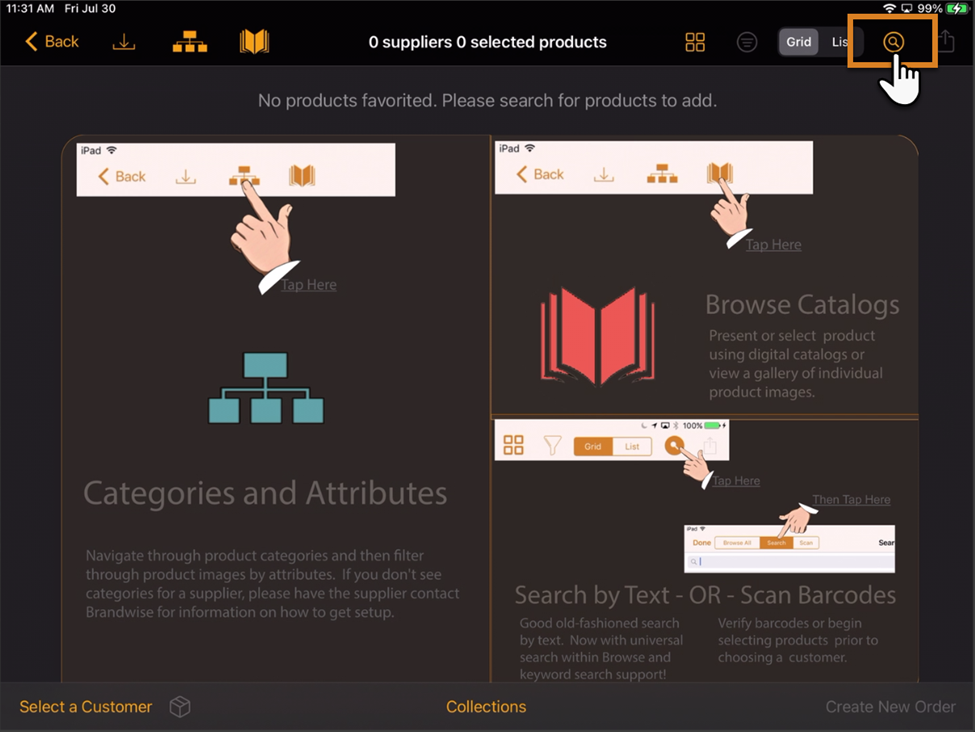 You can tap Browse All in the top-left to print labels for every product in your system (this would be utilized by a supplier with their own Play system), or you can limit to a brand by tapping the filter icon: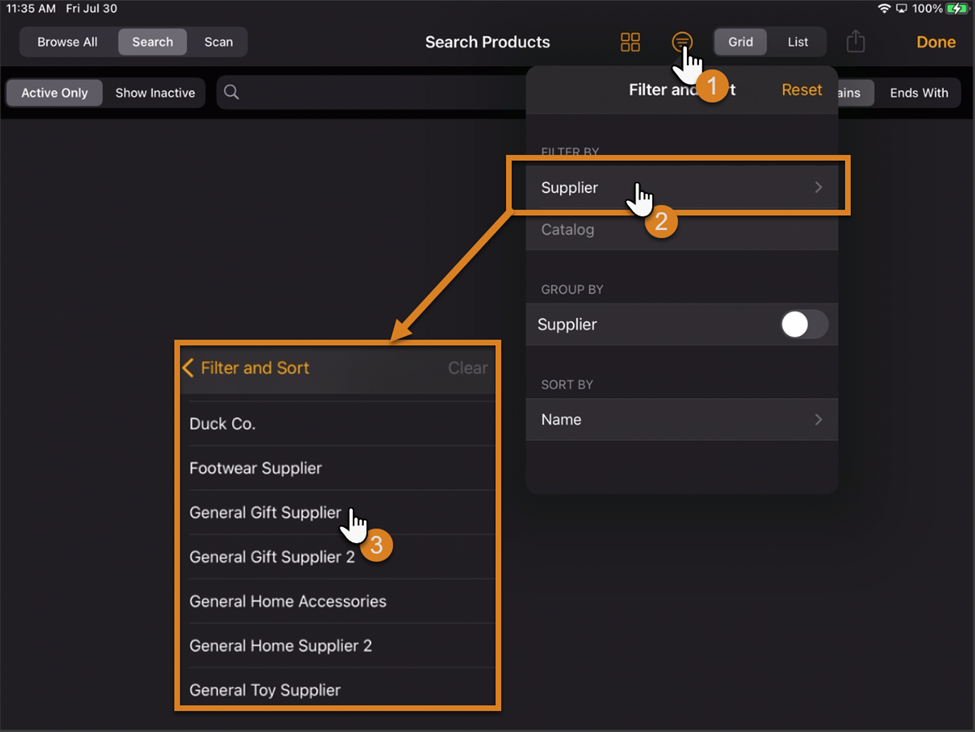 Tip: You'll also notice that once you filter to a Brand, you can limit even further to any catalogs stored in Play for that Brand!
Tap Browse All and then print labels for all products displayed by tapping the share icon. Note that this may take some time depending on the number of products displayed. There are two types of Avery labels supported: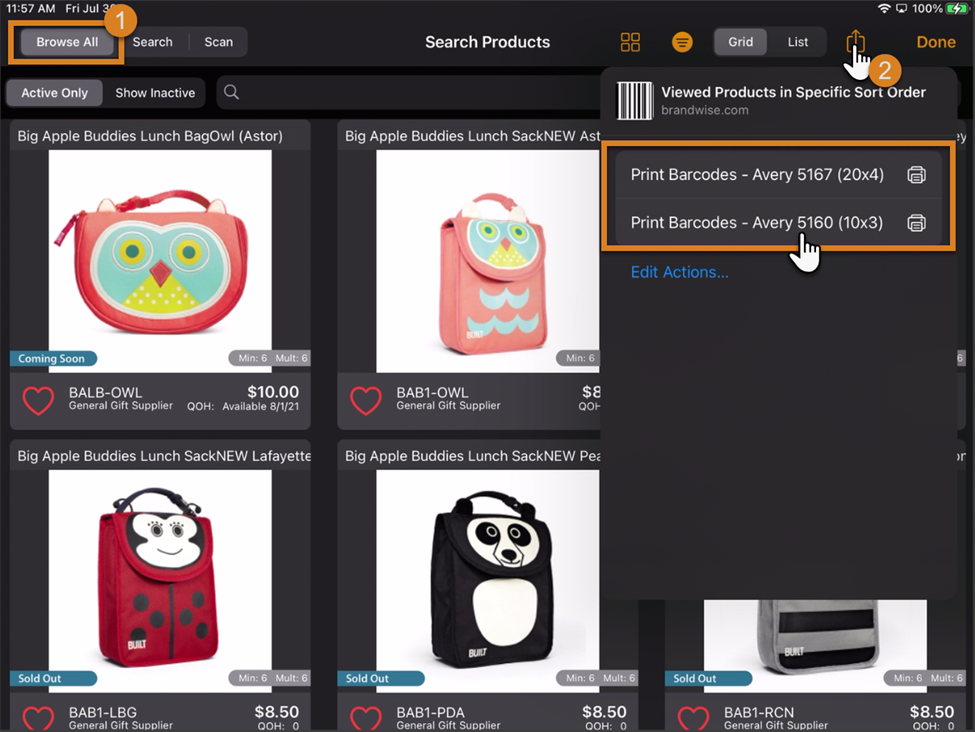 If you're connected to an air printer, you can print the labels directly to the printer of choice:
Alternatively, you can use "pinch to zoom" on the page and then tap the share icon to email or share the labels with a team member: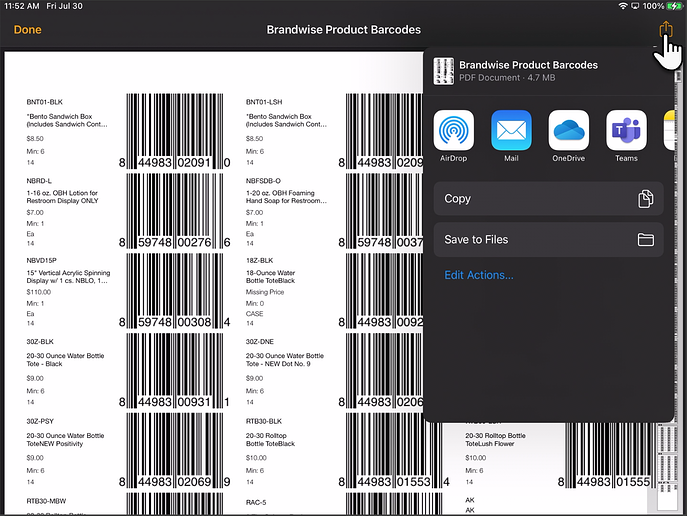 Section 2: Print Labels for Specific Products
To begin, add the products for which you want to print labels to the Selected Items screen. Once you've added the products, tap the share icon in the top right. There are two types of Avery labels supported: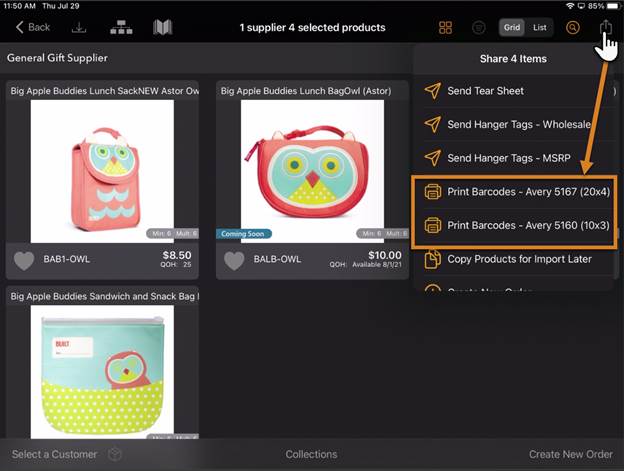 If you're connected to an air printer, you can print the labels directly to the printer of choice: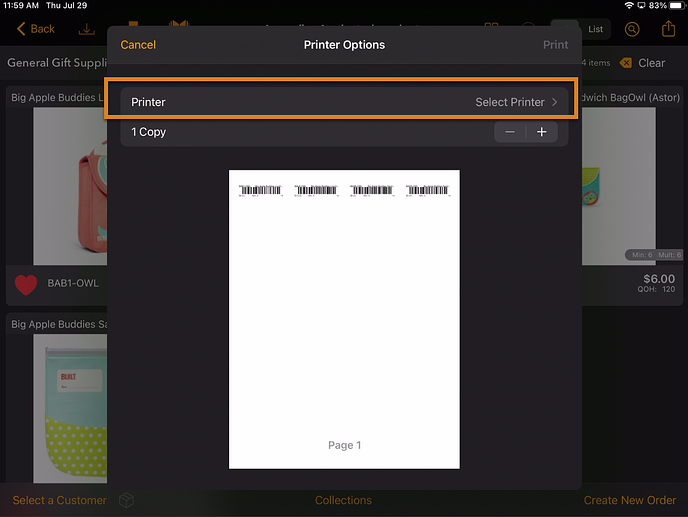 Alternatively, you can use "pinch to zoom" on the page and then tap the share icon to email or share the labels with a team member: