Browsing Promotions within the app allows you to see what your Manufacturers have to offer, as well as share them with someone via email if desired.
---
What you'll learn
How to browse Promotions within the MarketTime app
How to email select Promotions
---
You many browse Promotions available to you by tapping the Promotions button from the main screen of the app.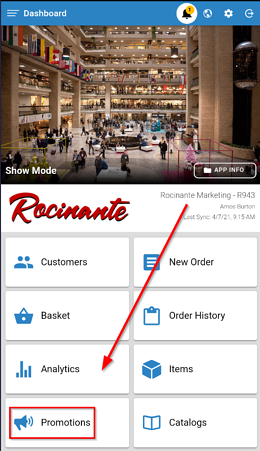 Here you may scroll through Promotions, select a Manufacturer to filter by (1), or use the search bar to search for specific information (2).
This screen also shows you whether the Promotion is currently active or not.
---
Emailing Promotions
In order to email promotions to someone, you will need to select your desired Promotions by long-pressing on the first one to begin the selection process.
Once that's done, you may tap on any subsequent Promotions you wish to email.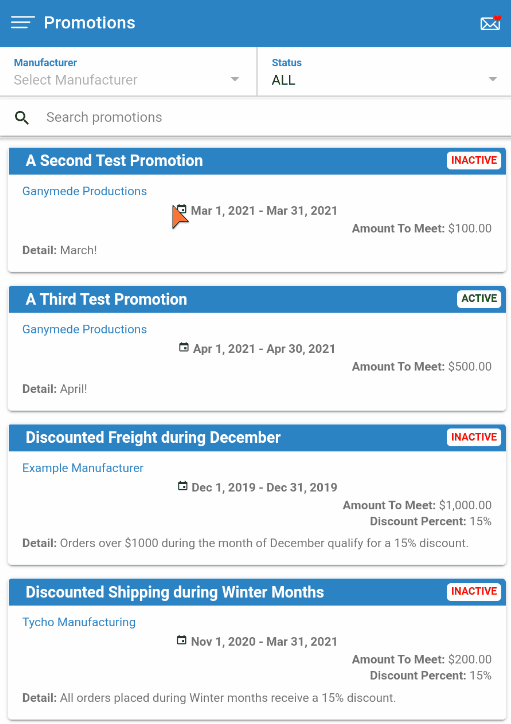 Once you are finished with your selections, use the envelope icon in the top right corner of the screen to enter an email, message to the recipient: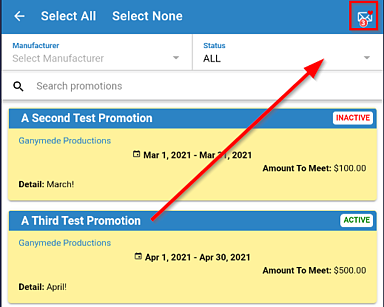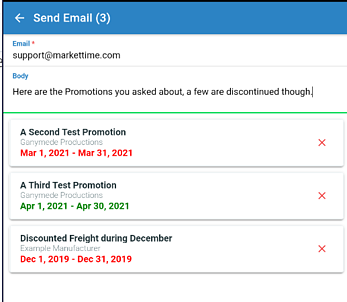 When you're ready to send, click the Send button at the bottom of the screen: