If your company has a B2B e-commerce website, you will receive email notifications if one of your assigned customers has placed an order.
---
What you'll learn
How to retrieve an order written by one of your customers in your company's B2B e-commerce website.
---
Orders written on your company's B2B Website will generate an email to the Customer's assigned Salesperson.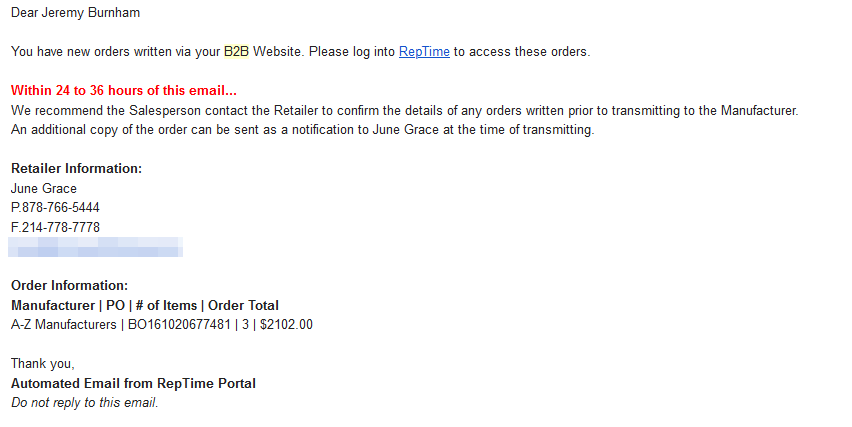 Logging into MarketTime, you may go to the View Orders screen to retrieve your orders:
On this screen, you'll see the orders you have written, orders written on your behalf, or orders in your Territory, and their various statuses.
Search (1) - Allows you to search through your orders with a variety of criteria (such as an item's Item #, Name, UPC, or Category)
Advanced (2) - Allows you to refine your search.
Manufacturer Filter (3) - Allows you to filter by a single Manufacturer.
Sales Agency Filter (4) - Allows you to filter orders by sales agency, should you be a member of multiple.
Order Codes Filter (5) - Allows you to filter by select Order Codes.

A PDF copy of the order can be previewed and printed by clicking on the Arrow icon on the right side of the screen for each order, and choosing the Print/Preview option. Downloading a PDF can be done by clicking the Download PDF option.