In addition to manually entering orders into MarketTime, Admin users have the ability to import orders via a properly-formatted Excel sheet.
---
What you'll learn
How to import orders via Excel into MarketTime
---
TABLE OF CONTENTS
---
This feature is found on the Import Orders screen under Orders in the Navigation Menu.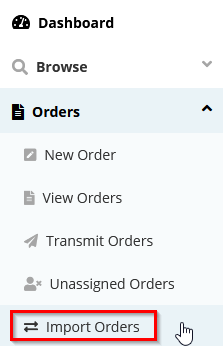 ---
Choose your File
Clicking the Choose button, locate your file on your device, and click OPEN to continue.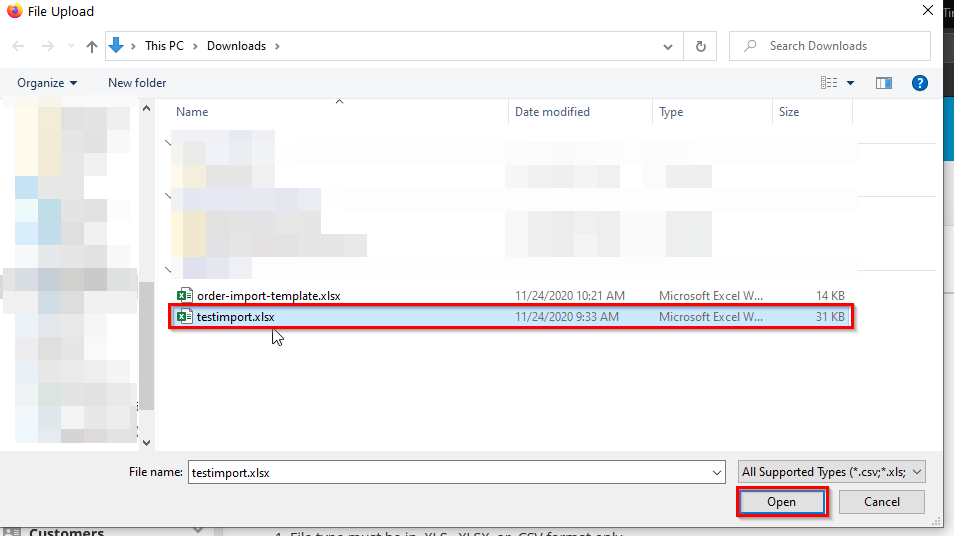 ---
Match Columns
Once selected, you will need to match the columns within the Excel sheet with what MarketTime will expect those columns to contain, to ensure the data imports correctly.
Do this by using the drop-down menus by the items with the red X next to them, which notates that they were not automatically matched.
Any columns left unmatched will not be imported.

Click Next to proceed.
---
Preview/Verify Data
This step allows you to view and verify the data you're about to import matches correctly with the columns you chose in the previous step.

Click Next to proceed.
---
Import Orders
The final step is to begin the import.
Click Import Orders to proceed.

You will be given an additional pop-up to confirm the number of orders that will be imported. Click Yes to confirm the import.

If there are errors present on the file, you'll be notified and a CSV file with the errors will be available to view.