Salespeople have the ability to send curated item Showcase campaigns, making it easier to place orders with items they feel you'll enjoy.
Customer Experience
When you receive the showcase, it will look similar to this: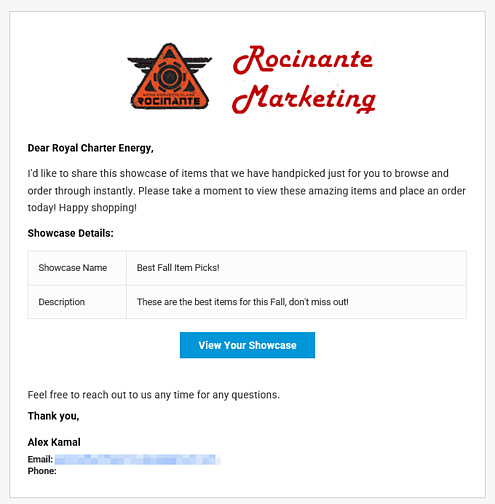 When you click View Your Showcase, you'll will be immediately taken to the Showcase without the need for you to log in.
Here, you'll be given simple instructions as to how to navigate the Showcase upon loading the Showcase: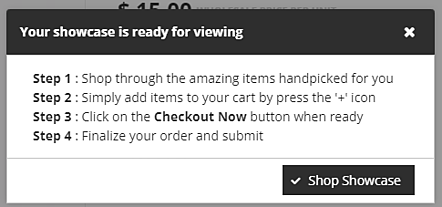 Browsing and adding Items
You may browse through the selected items with the arrows on each side (as seen below) or clicking the items below the currently-viewed item as well.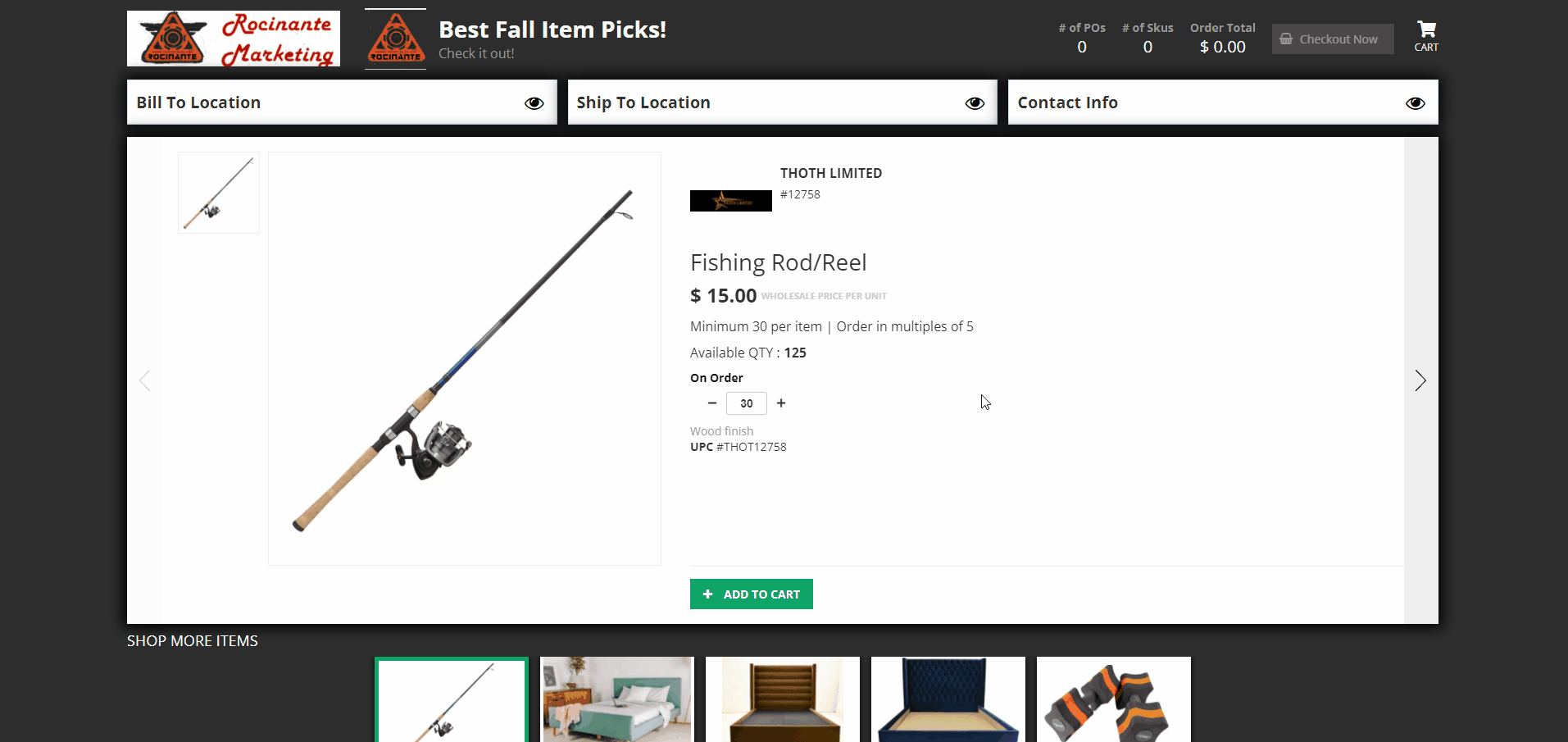 Checking Out
Once you've finished adding items to the order, you may view your selected items with the Cart icon in the top right corner: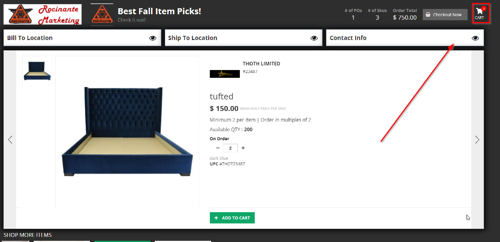 To check out, click the Checkout Now button in the top right corner, and review your order(s) and proceed.

Here you may update the Ship Date and add any relevant Special Instructions.
Once satisfied, click Submit & Complete, at which time the order will be submitted.