MarketTime facilitates the ability to distinguish different divisions within your company (such as Gift, Toy, Cosmetic, etc.) using the Divisions feature.
---
What you'll learn
---
This feature is found on the Divisions & Territories screen found under Maintenance in the Navigation Menu.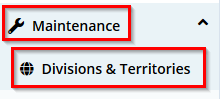 To create a new Division, click the New Division button to begin.

Here you will name the new Division, and add any additional Description if needed. Click Save to proceed.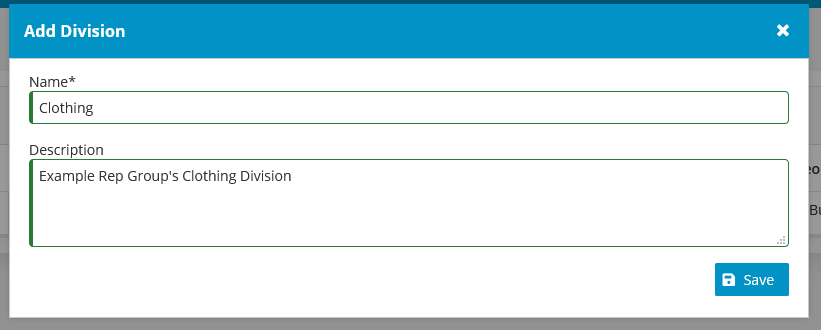 As you manage your Salespeople, Customers, Manufacturers and their territories, you will be able to assign them to the desired division, which will help in reporting, data segregation, and more.