Occasionally, items may need to be accompanied by additional documentation from your Manufacturer. MarketTime allows you to attach documents to individual items for Customer's use.
---
What you'll learn
How to attach a document to an item
---
TABLE OF CONTENTS
---
Attaching a Document to an Item
Begin by navigating to the desired item.
Once you've located the item, click the Edit button to proceed: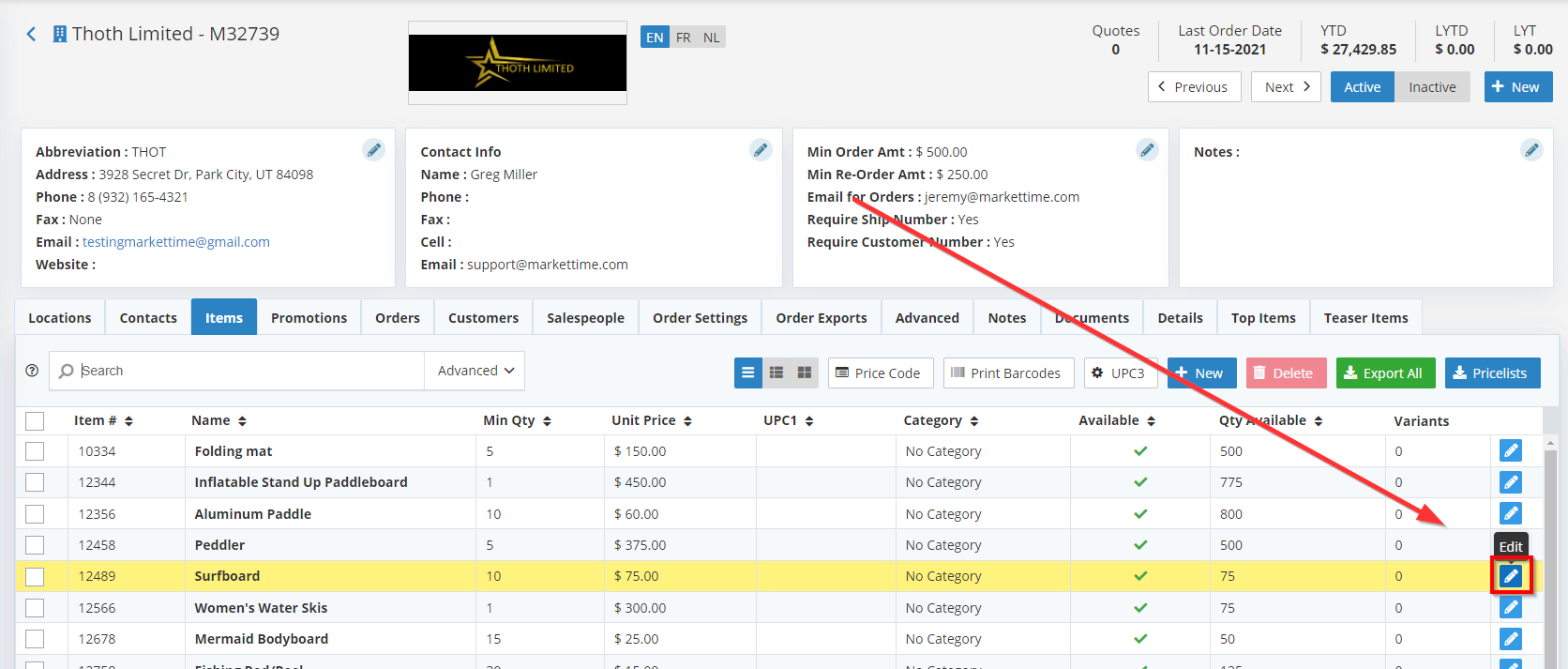 Scroll to the bottom of the screen, and click on the Attach Documents tab.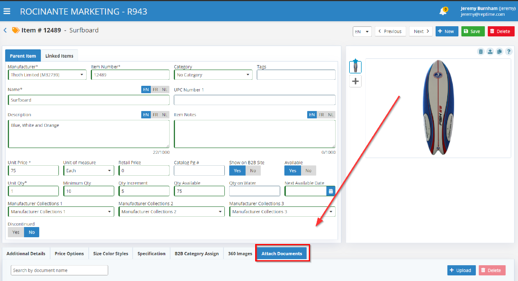 Similar to other upload screens, simply click the Upload button and proceed with your document upload.

Once your document has been successfully uploaded, you may repeat the process if desired for this item.
---
Customer's view

Once you have written an order that includes items with documents attached, simply send the order to the customer as you normally would any other order.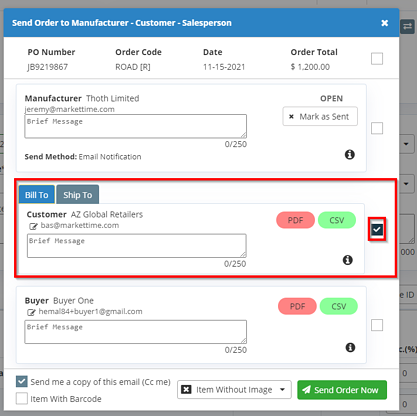 When the customer receives the email with the order attached, they will also be notified of any documents that were attached to any item on their order.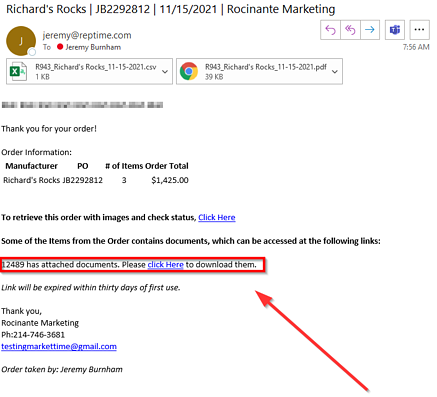 The same is true when an order is placed on your company's B2B website as well.