Within MarketTime, you have the ability to change your password if desired, as well as set default options within the system.
---
What you'll learn
How to change your password within MarketTime
How to change default settings
---
To update your account information, start by clicking your name in the top-right corner of the screen and choosing Profile

---
Changing your Password
On this screen, you can view your account information, and reset your password.
You will be notified via email of any password changes, for your security and peace of mind.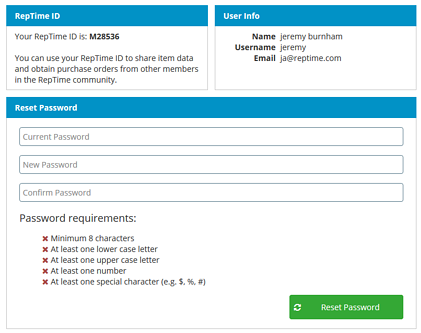 ---
Changing Default Settings

Found on the Default Settings tab, various options will be added to aid in your navigation/use of MarketTime.