MarketTime is an ecosystem that allows you to link with Sales Agencies using MarketTime to represent your products.
---
What you'll learn
How to approve and/or deny Sales Agency affiliate requests
---
In cases where a sales agency is already using MarketTime and begins to work with your company, they may add you via your Manufacturer ID (which is found at the top of the screen while logged into MarketTime, and starts with the letter M).
You will receive a popup with any new Affiliate Requests.
If you'd like to affiliate with any of the listed rep groups, check the corresponding box and click Approve, and you'll begin to receive orders from your new rep group as the sales reps transmit them to you!

Additionally, requests may be approved or denied on the Sales Agencies page.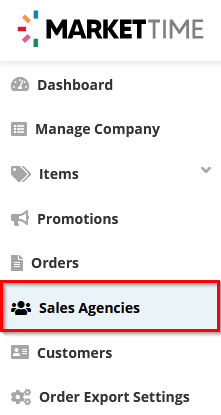 Use the toggle on the right to toggle between viewing Approved, Rejected, or Pending Sales Teams.
Select desired sales agencies and Reject as needed.