MarketTime offers the ability to add notes to orders that the Salesperson/Retailer will be notified by.
---
What you'll learn
How to add notes to an order
---
Using the arrow to the right of each order, the Edit Note option allows you to add notes to the order, that the Salesperson has access to as well.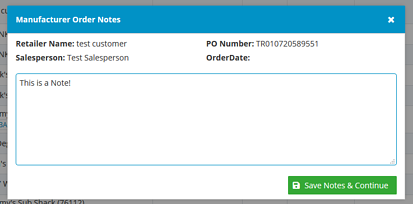 In addition, when changing the status on your orders to CANCELLED, you have the ability to add notes to the status change, which will then be emailed to the salesperson on the order, along side the notification that the status has been changed.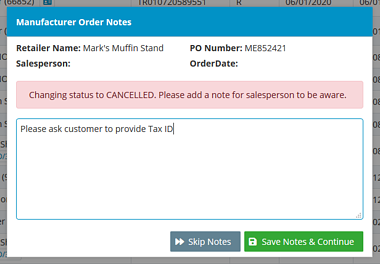 Using the Skip button will allow you to just update the status without adding a note the the resulting email.