MarketTime offers the ability to manage Customer Account Numbers for incoming orders.
---
What you'll learn
How to add/update a customer's account number within MarketTime
How to require account numbers
---
While viewing your orders, the ability to add/edit Customer Account Numbers for your Customers can be utilized by clicking on the icon next to the Customer's name:

Clicking on the icon will allow you to add your Customer Account Number and Shipping Account Number for the selected customer.

After adding this information and clicking Save & Close, the account numbers can be viewed while looking at your orders.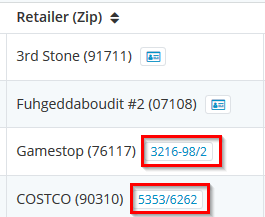 If you desire the ability to require the Salesperson/Agency add a customer number on orders prior to them being transmitted to you, navigate to
Manage Company
and enable one of the two options shown here: