Creating an account for MarketTime is simple, and can be done at https://apps.markettime.com
---
What you'll learn
How to create an account for MarketTime
How to choose the appropriate user type
---
TABLE OF CONTENTS
---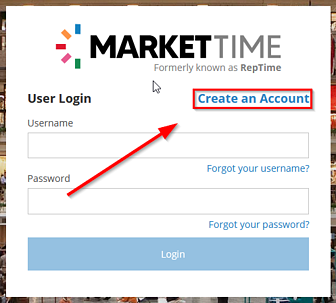 Once you've navigated to MarketTime , click the Create an Account button to begin account creation:
---
Registration Type
Choose your registration type (1), and click Next (2) to proceed.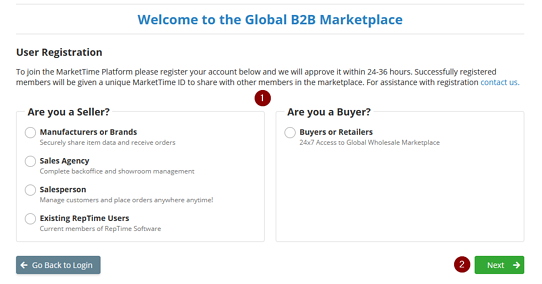 After selecting your registration type, fill out your information, which includes creating a Username and Password.
Click Next to continue.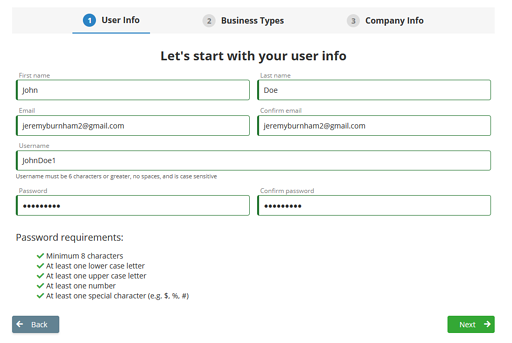 ---
Business Type
Select up to 5 options that describe your business type: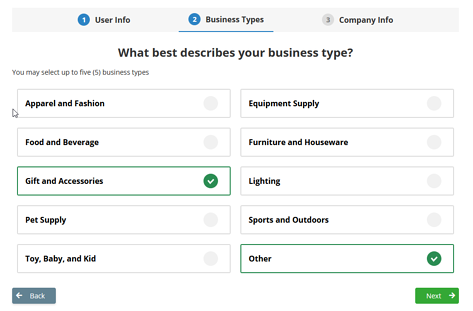 ---
Company Info
Finally, fill out your company information, and click Submit to complete the process.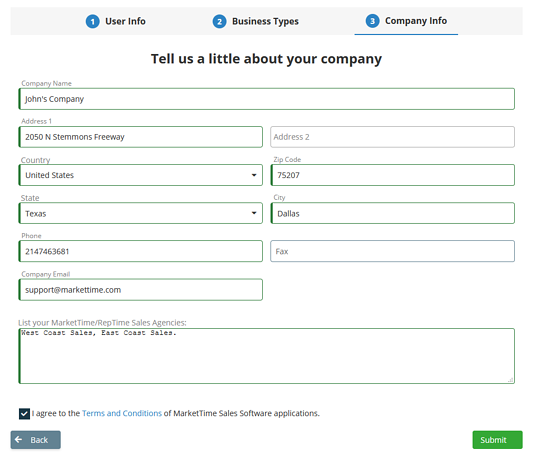 Once registered, you will be taken to a confirmation screen with your information. You will also be emailed this information.
Account activation is typically complete within 24-48 hours.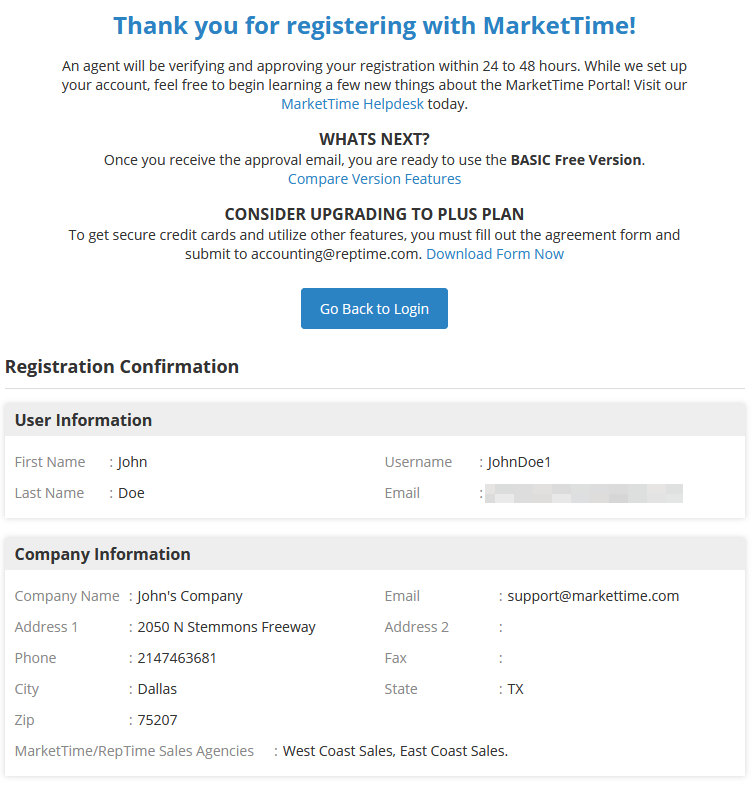 Once your account has been approved, you will be able to log in!