The app needs to sync in order to download any updated changes made within MarketTime (price changes, new customers, etc.), and there are two ways to initiate a sync.
---
What you'll learn
How to sync orders/customers to MarketTime
How to manually begin a sync
---
Syncing your Orders and new Customers to MarketTime
Once you've written orders or added new customers, there will be a blinking icon on the Dashboard that shows you what needs to be synced to MarketTime.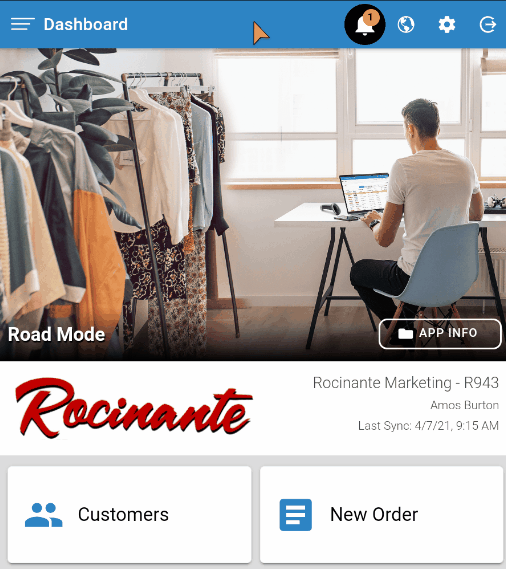 Tap on the Push & Pull Now button to initiate the syncing of those pieces of data.
Doing so will take you immediately to the Sync screen, perform the sync, and notify you when it's complete.
---
Manually initiating a Sync
Tap on the icon in the top left corner to show the menu, and choose Sync to be taken to the Sync screen.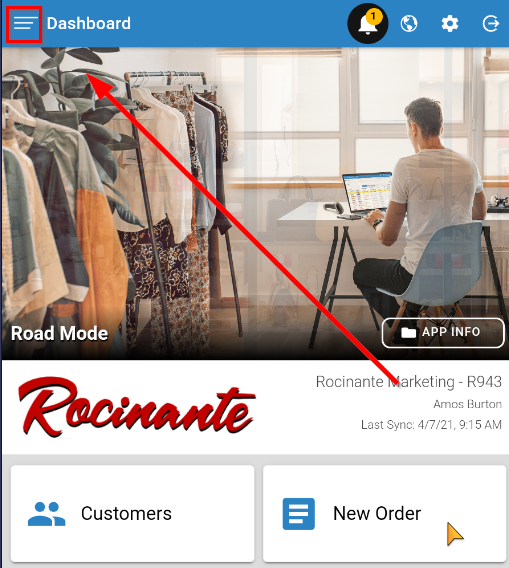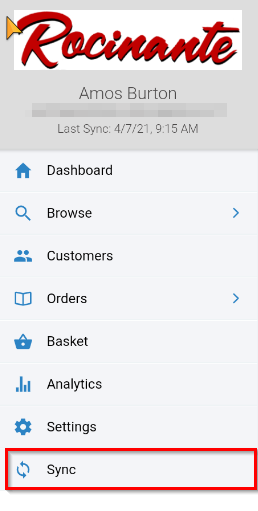 To initiate a sync, simply press Start in the top right corner.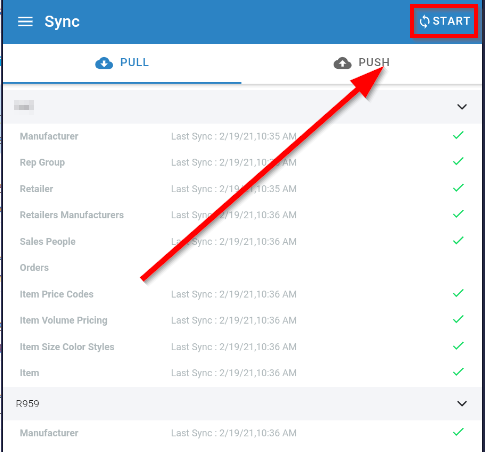 The process will begin, and once it's complete, the app will ask you if you'd like to navigate back to the Dashboard or stay on this screen.