During Order Entry, an Order Code must be selected for every order. These usually determine where/when the order was written, and determine default commission percentage for each.
---
What you'll learn
How to create Order Codes
---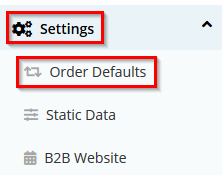 To manage your sales agency's Order Codes, click the Order Defaults option found under Settings in the Navigation Menu.
---
To add a new Order Code, click the New button to begin.

Here you can create a new Order Code to be used by Salespeople by completing the window that appears, and clicking Save to finish.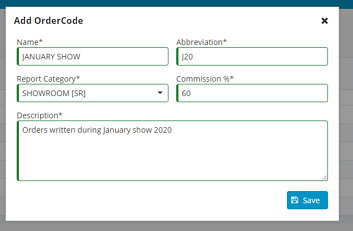 Default Order Codes, Payment Terms and Carrier Types can be viewed using the buttons above the Order Codes table.